Maria Teresa Reynel
With the heart of an artist, Maria Teresa "Maite" Reynel has only one goal: to become an art educator.
Reynel is a full-time working single mother who decided to go back to school and graduate. She is currently part of the accelerated Masters in Arts Education program, working toward a Bachelor's and Master's degree in the field.
When she heard about art teacher Frost and graduate director David Chang's overseas summer trip to Italy and France, she knew it would be an amazing opportunity for her to learn more about art. 'art. But money was tight. Chang suggested she apply for the Gilman Fellowship.
Before she knew it, she had been accepted and received $4,000 to participate in a unique three-week art program abroad.
"For me, it was a dream come true," says Reynel. "We went through different places in Italy and Paris, mainly studying the Renaissance, which is one of my favorite artistic periods. We saw paintings by masters like Michelangelo and da Vinci. I was so used to seeing these pictures just in pictures. Seeing them in front of me, I became emotional many times.
She says a highlight was visiting the Vatican and seeing Raphael's personal paintings up close, as well as visiting Milan and seeing paintings like those of Leonardo da Vinci. Last Supper.
"We made sketches. We learned the culture and the country and a few words in Italian. And we also saw the ruins of the Roman Empire, the Colosseum. We went to Pompeii…it was amazing.
In Paris, she enjoys studying the work of the Impressionists and analyzing the colors and brushstrokes they used in their paintings. As a bonus, she bought top-notch art materials – brushes and paper.
"Applying for the Gilman Fellowship and going on this trip was a really good step for me," she says. "It was worth it. I am very grateful for this opportunity.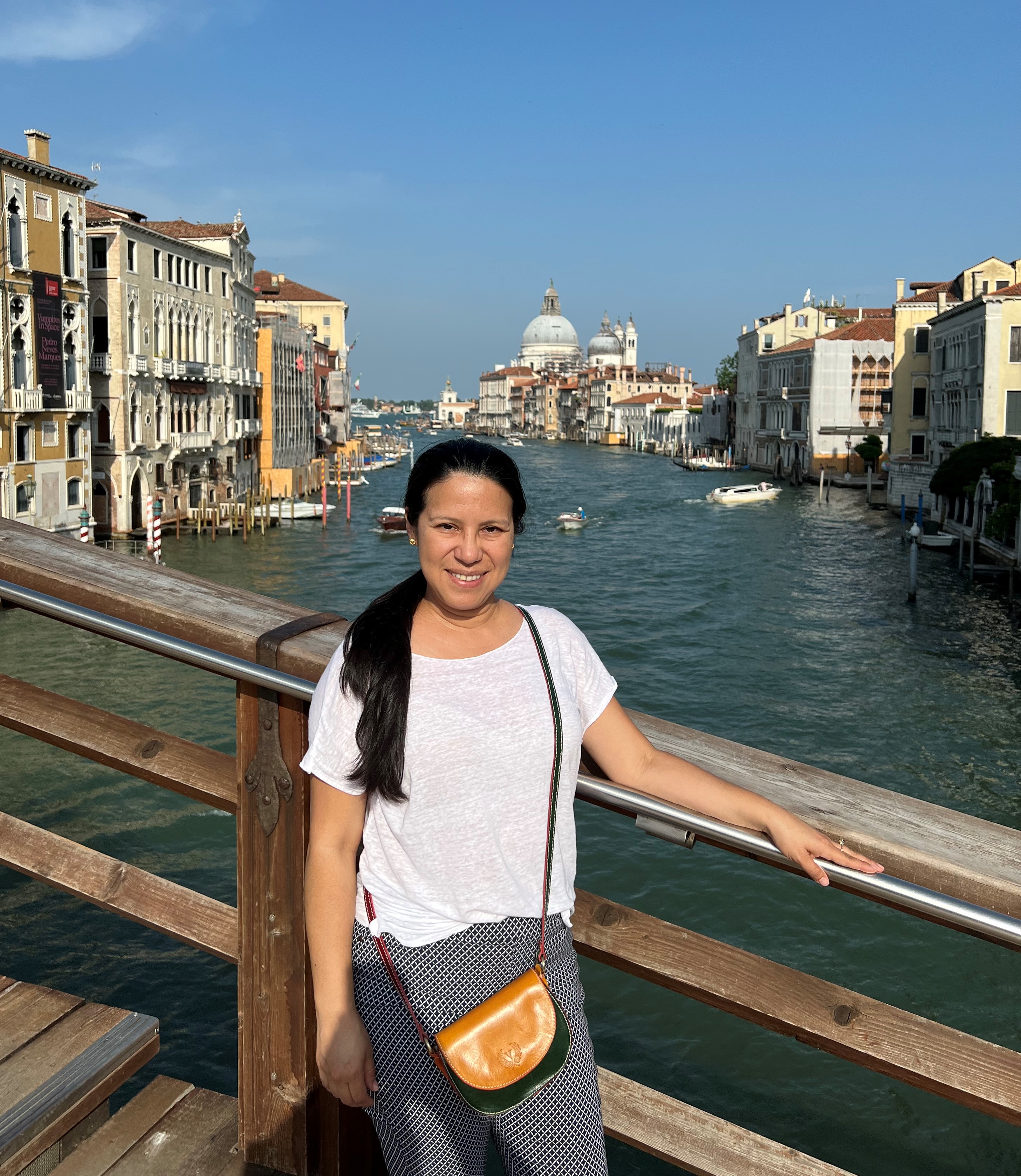 Maria Teresa "Maite" Reynel at
Accademia Bridge
to Venise